Joseph Vining, the earliest discovered ancestor of this line, was born 22 Apr 1780 in Hartford, Connecticut. He died 15 Mar 1870 in Meigs County, Ohio and is buried in Howell Hill Cemetery in Meigs County. It is believed that Joseph had at least 3 brothers and 1 sister all born to unknown parents. The theory is that his siblings were: Joshua/Josiah, Samuel, Richard, and Phebe.
The following quote is found in "The Pioneer History of Meigs County" by Stillman Carter Larkin, published 1908 by the Berlin Publishing Co., Columbus, Ohio:
"In 1810 Joseph Vining and his brother, Joshua Vining, came with their families from Hartford, Conn., and settled in Rutland township, near the later residence of John B. Bradford. Timothy Vining, a son of Joseph Vining, was born in Hartford July 24th, 1805. Joseph Vining died at the age of ninety-one years, and his wife near ninety years.
Timothy Vining married Sina Jones, daughter of Charles Jones, and they had a large family-six sons and three daughters. The six sons were all soldiers for their country. Mr. Vining died at the age of eighty-seven years ten months and twenty-eight days on May 23rd, 1893. Mrs. Sina Vining died at the age of eighty-four years."
Joseph Vining married Elizabeth "Betsy" Hayes in 1804. The 3 known children are:
Timothy Vining married Sina Jones in 1826 and had 14 known children. They are:
Timothy and Sina's 5th child, Harriet Sina Vining, was born 10 Sep 1833. Harriet married Britton J. Cook, who was wounded, taken prisoner by the Confederate Army and died in captivity during the Civil War.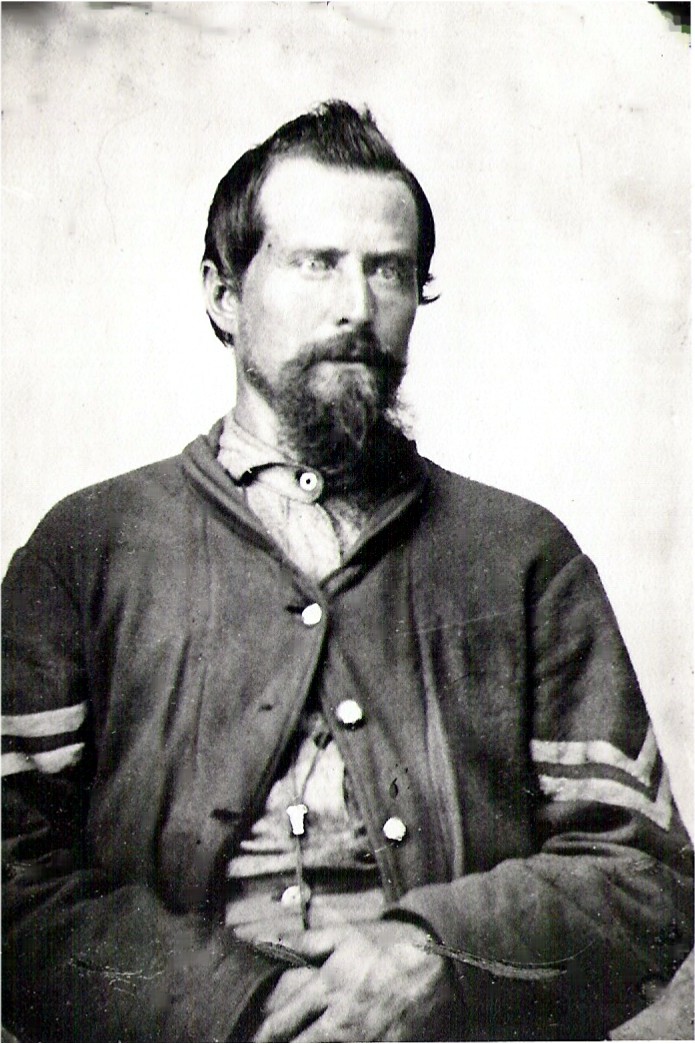 Britton J. Cook

Harriet and Britton Cook had 5 children. There 4th child, Lillian Maybelle 'Belle' Cook, was born 9 Jun 1860. She married Asbury Newton Lathey 5 Aug 1876 in Meigs County, Ohio.

FAMILY INFORMATION

Click on the following link to view information on the descendants of Joseph Vining to the present. This report was generated by the Legacy Genealogy program.

(Report with documentation also available).
Vining Family Descendant Book (1780 - Present)

- a privatized (dates & places of living people omitted) 10 Generation Descendant Book (PDF), starting with Joseph Vining - 32 pages plus index.